Animals of any size can do a great deal of damage to your attic, garage, and walls. Beyond decontamination, you need help that ensures the entry points of these animals are blocked off. Our trained professionals will repair the damage that the animals have done to your home as well as ensure that they cannot return.
Being licensed by the State of Texas is important when hiring someone to do work for you. It is a way for persons to look up a company to make sure that it is legitimate, which we are! We also are insured through the State of Texas so that if anything goes wrong, you are covered. Most companies do not have these guidelines set up and in place like Texans 1 Rodent Removal. That is what seperates a good trustworthy company from a fly-by-night company. You can trust that we have made every attempt for our customers' well being.

We trust in our techniques to remove and prevent infestations, and we guarantee that the animal will not return to your home. When you hire Texans 1 Rodent Removal you get a one-year guarantee on our services. To find out what our rodent control specialists can do for you and your family, contact us. We will send out one of our licensed, bonded, and insured rodent removal professionals to inspect your home in the Houston Texas area and give you a free estimate!
Houston's Rodent Removal Service
Rodent control is more than just trapping an animal and taking it out of your home. In its time at your house, whether it was living in your garage, attic, or walls, the pest spent a lot of time spreading germs and fleas. These animals can also do a lot of damage to your Texas house. Kenneth Hendricks and the other specialists at Texans 1 Rodent Removal offers full service rodent control. This means that when you hire us, we come to your home to trap and remove the animals plaguing your home and then ensure that they can't get back in. To do this, we locate the entry point that the animal used to access your house and repair it with metal panels. This ensures that no other pests will be able to chew or gnaw their way into your house from the same spot again.
Wild animals also commonly carry diseases. This means that your home may have been contaminated. Rodent control to us means that your family is protected against rodents and anything that they might have left behind. Once our specialists have removed the animal from your Texas home, we disinfect the area with a strong sterilizing chemical; the kind that they use to clean emergency rooms
.
Licensed • Bonded • Insured
We Show Up In UnMarked Vehicles And Do Not Wear Uniforms • Nobody Needs To Know!
Texas Service Areas: Houston • Spring • Woodlands • Sugarland • Pearland • Cypress • Katy
Your Secret Is Safe With Us
Customers Recommend Texans 1 Rodent Removal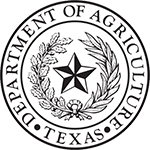 This is important when looking for a company
281-734-6387

Animal-Related Property Inspections
Humane Animal Control, Trapping, and Removal
Complete Repair of Animal Damage
Clean-up and Restoration of Attics and Crawl Spaces
Specialized Bat-Proofing and Bat Removal Techniques
Dead Animal Removal and Odor Control